Uploading Images
---
Start by opening the site builder and clicking on the Insert/Edit Image Button.


Select where you want to upload the image to.
We suggest creating folders and keeping your pictures organized. (i.e. create a folder named employees, and putting only employee pictures in it. This makes it easier to locate pictures when you want to edit one of them.)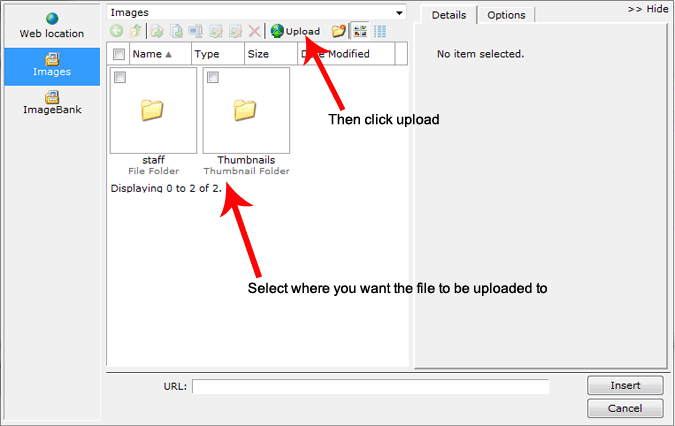 On the pop up window, select:
How many files to upload
Click the Browse Button
Now in the pop up window locate and open the file you want to upload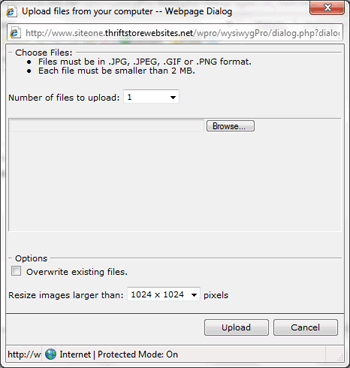 Now click the Upload Button
Notice the file is loaded into the Browse Box.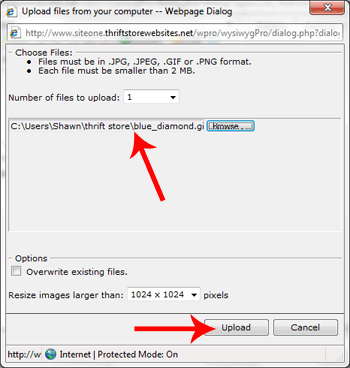 Click on the Insert Button or the OptionsTab
You can either click on options to edit the characteristics of the picture or click Insert to load the picture into the website.