ThriftShopoRama Widget
---
The ThriftShopoRama Widget is already installed on your website upon sign-up. However, you do need to activate it. There are only two pieces of information you need to add to make it function properly.
Your user I.D.
How many auctions you want the widget to show.
Start by going to ThriftShopoRama and logging into your account. (If you don't have one you can create an account here.)
After logging in, click on My Account. After that, look in the bottom-left hand of the page and find the link "Account Details."
Here you will find your User I.D. The red arrow below is pointing to the User I.D.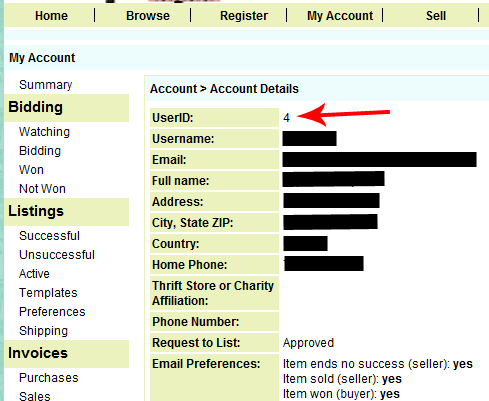 Now go back to your website and log into the site builder. Make sure you are on the "Auctions Page" of your website. Next, click on Edit Special.


Here you will get a pop up window. You can put your User I.D. in the first box, and in the second box, put the number of auctions you want to show on your webpage.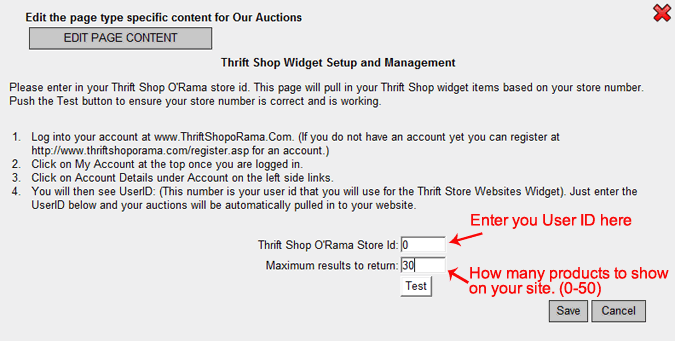 Go ahead and click "Test" to make sure it works properly. Last, as always Save your work!