Spread the Word Page
---

Our "Spread the Word Page" is an excellent way to get your website known across the web.Your visitors can simply fill out a form and automatically send your website link to their friends. The best part is they do all this while remaining on your website, making it more convenient for them.


Start by going to your "Spread the Word Page" and log into your control panel. Next click on Edit Special.

You will get a pop up window with a couple options in it. These set the subject, link, and text for the eMail that will be sent to the people to be referred.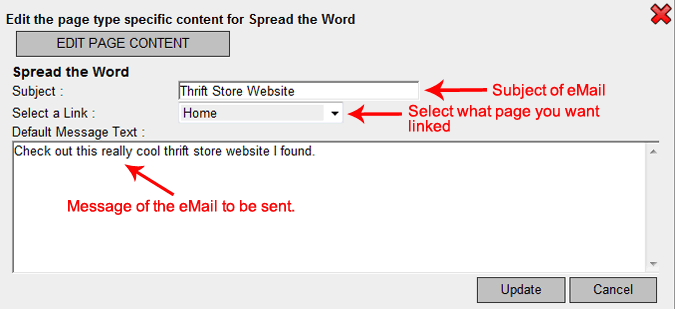 After you click update, refresh your webpage and it should be fully functional. Here is a screenshot of a "Spread the Word Page."