Contact Us Page
---
To modifiy your contact us page, simply log into your Control Panel and click on Edit Special.


Here you can add or edit your information.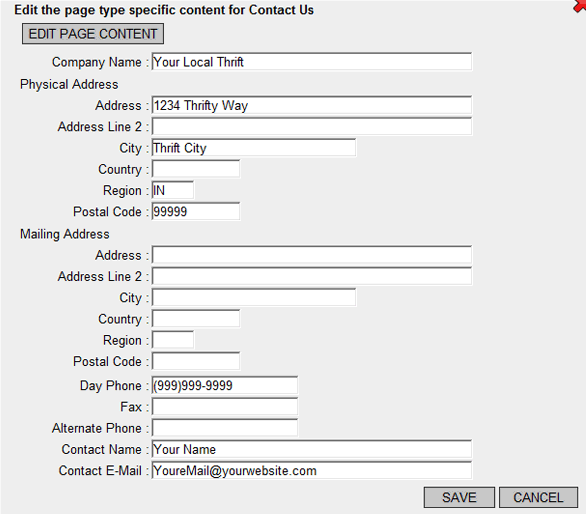 The information you enter here will be used to generate your Contact Us page. You can add as much information as you wish. If you enter your eMail address then a "contact form" will be generated on the page.

Here is a screenshot of the top of the Contact Us page. The map on the right will be pointed to the address you entered. It is also fully functional and will allow your visitors to get detailed directions directly to your store.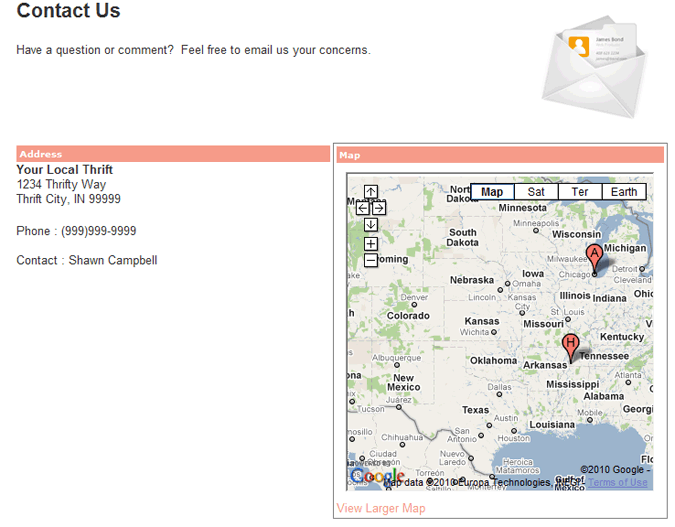 If you have entered your eMail address you will also get a form like the one below. It will automatically be placed at the bottom of the page.