Alt Tags
---
Search engines use keywords (META Tags) to catalog your web site. The bots cannot 'see' the images so it's important to include Alternative Text (ALT Text) to let the search engines know information about the image. Always describe your pictures with keywords that potential visitors will use when searching.
To edit/add Alt Text to an image, simply log into your Site Builder and follow the instructions below:
Right Click on the picture, and select Image Properties.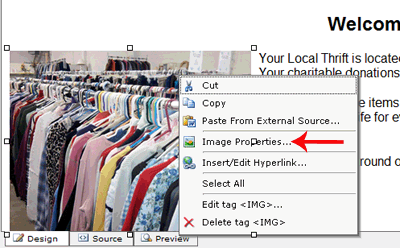 Add your text in the "ALT text box."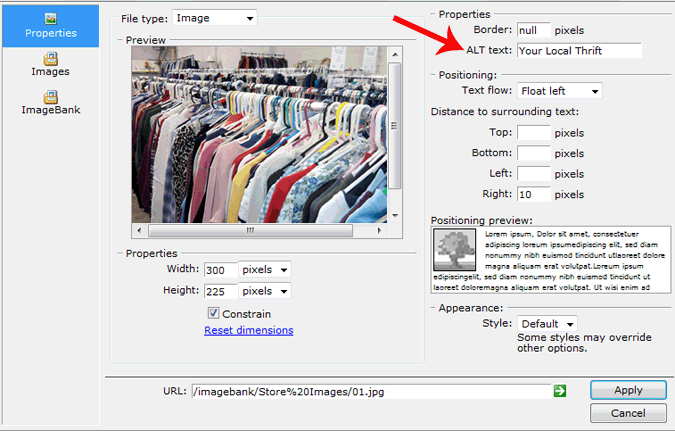 Don't forget to click on Apply before you exit, to save changes!
Remember: Alt Tags should describe your picture with words that a potential visitor might use in Google to find you.